Members
Partner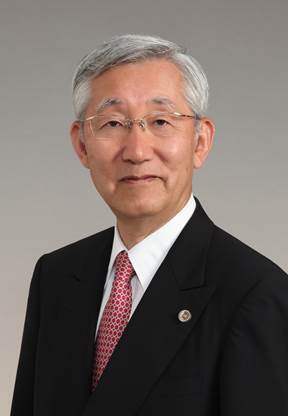 Personal History
1969
Left the Faculty of Law, The University of Tokyo without a degree

1971
Registered as an attorney (Daini Tokyo Bar Association)

1994
Executive Governor, Japan Federation of Bar Associations

1994
Vice President, Daini Tokyo Bar Association

1999-2016
Special committee member, Central Construction Dispute Committee, Ministry of Construction (currently, Ministry of Land, Infrastructure, Transport and Tourism)

1999-2008
Director, Yamato Servicer, Co., Ltd.

2004-2008
Representative Director, Japan Civil Liberties Union

2008
Vice President, Japan Federation of Bar Associations

2008
President, Daini Tokyo Bar Association

2008-2010
Chairman, Legislative Measures Center, Japan Federation of Bar Associations

April 2009-May 2019
Vice President, Japan Political Association of Attorneys

2010-2017
Member, Arbitration Advisory Committee of Life Insurance Consultation Center, the Life Insurance Association of Japan

October 2010-June 2014
Executive Director, Japan Law Foundation

June 2014-March 2019
Outside Company Auditor, Idemitsu Kosan Co.,Ltd.

April 2015-March 2021
Member, Advisory Board of The University of Tokyo Graduate Schools for Law and Politics
Major Areas of Practice
Preservative attachment, debt collection, real estate deals in general, leasehold, testament/inheritance, criminal cases in general, general matters of the Companies Act (incl. general meeting of shareholders, corporate social responsibility (CSR), and other corporate management matters), business succession, shareholders' representative action and administrative disputes (residents' side).